"Pull Up A Chair" is going to be one of our Auctions that we have in October where people in the community will paint chairs and donate them to us to help raise money for the new Library building! We are still accepting chairs, so it's not to late to paint one and bring it for the Auction! If you would like to know more details, just email us at dwagler@loogootee.lib.in.us or call us at 812-295-3713!
Loogootee Public Library Staff painted this chair "Lion Pride" and had it signed by Jack Butcher himself!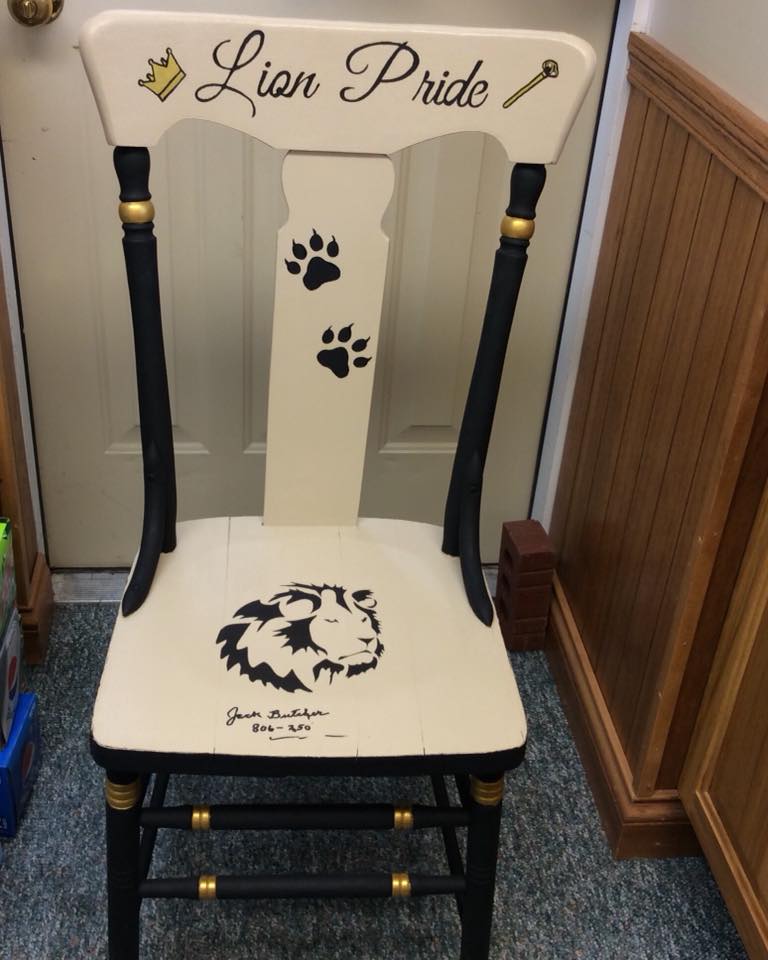 This Hoosiers Chair was painted and donated to us. It even comes with a nice lanyard! Go Hoosiers!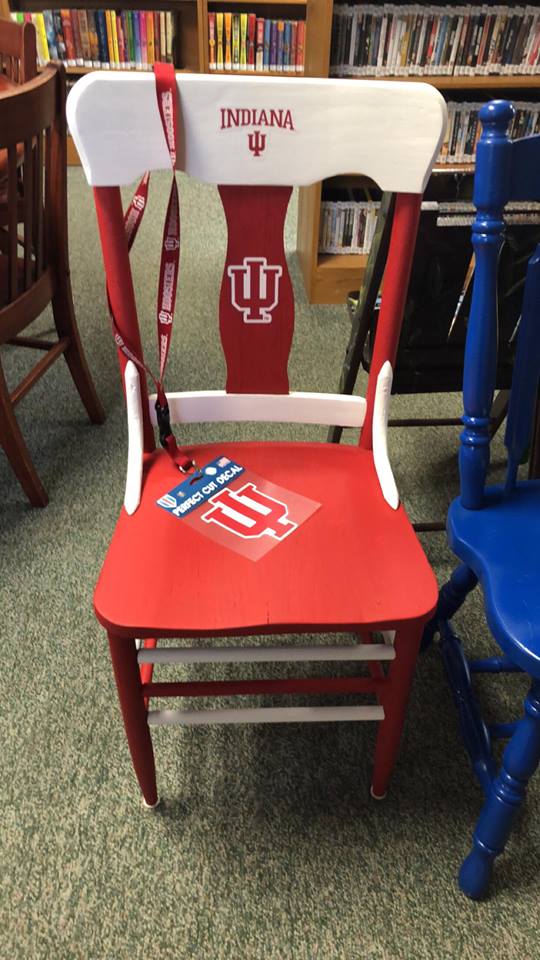 "Star Wars/Starry Night" chair was painted by Helen Bruner.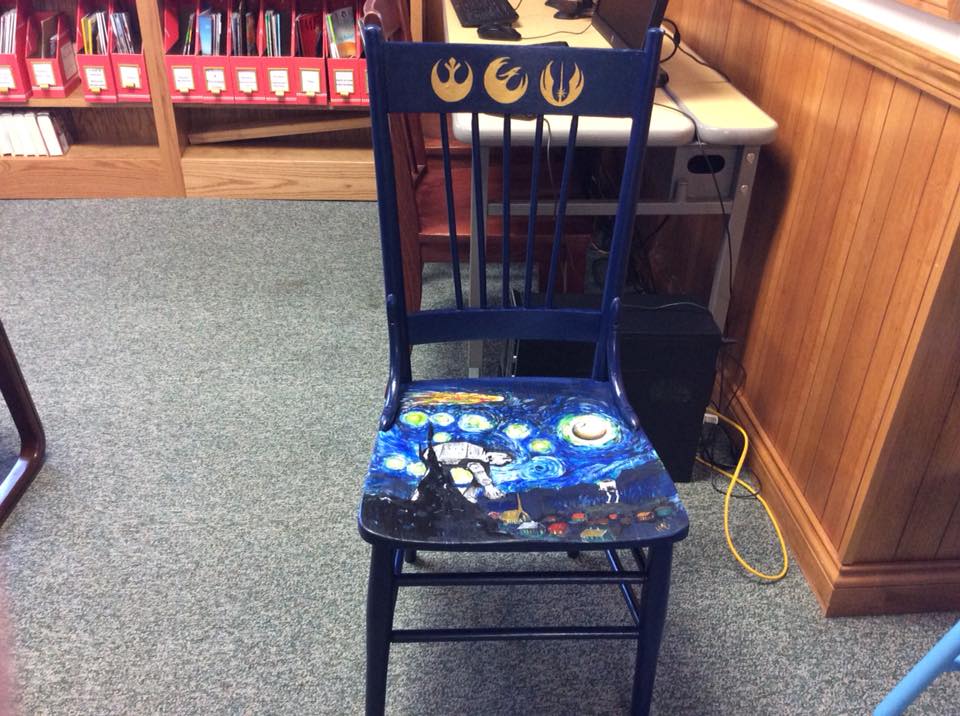 Traci Lengacher Stoll painted us a "Dr. Suess" chair, and Karen Swartzentruber painted us a "Frog/Butterfly" chair!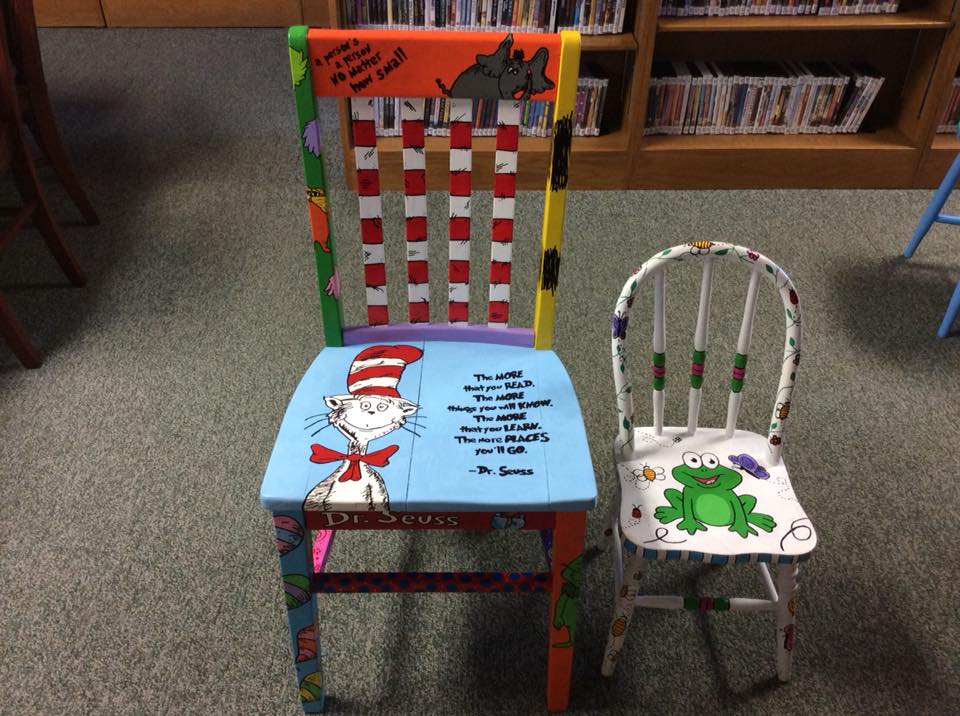 Tyler Walton, Loogootee Artist, painted a book inspired chair of "Where The Wild Things Are"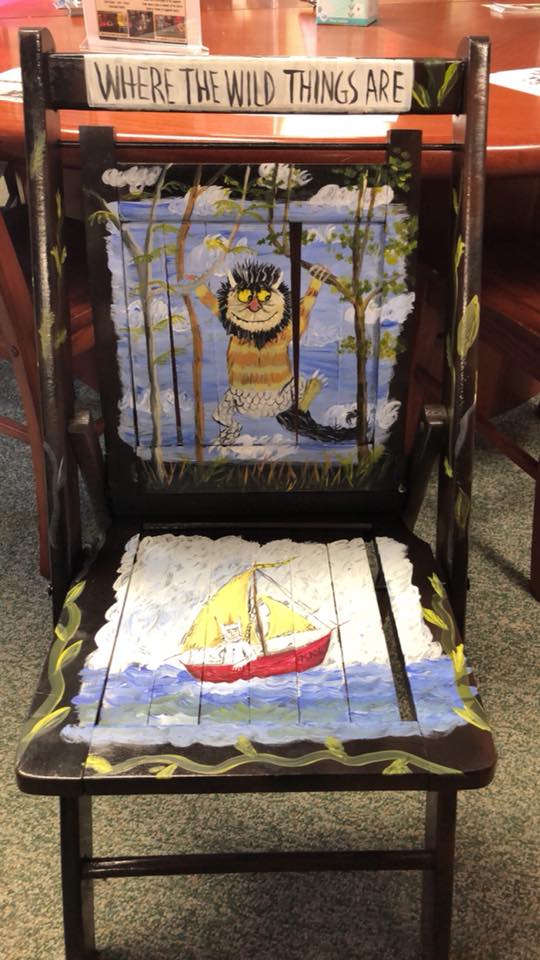 These chairs were donated by Trevor & Leslie Guy's Family! The first one is a simple black coating with beautiful designs, and the second one's theme is based off of the beloved movie "The Nightmare Before Christmas"!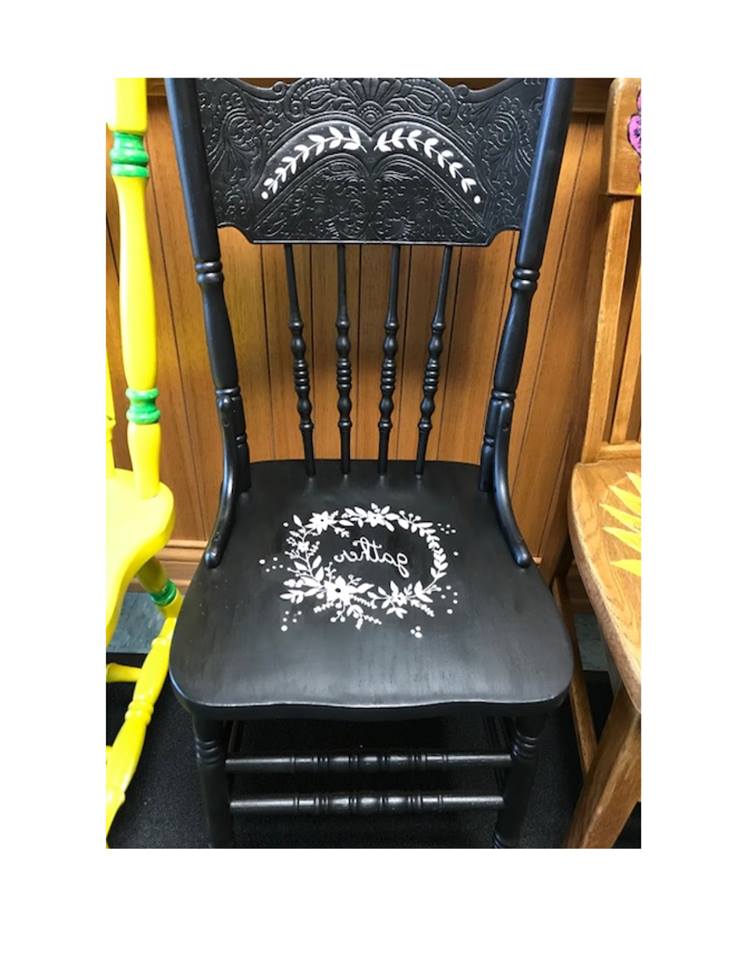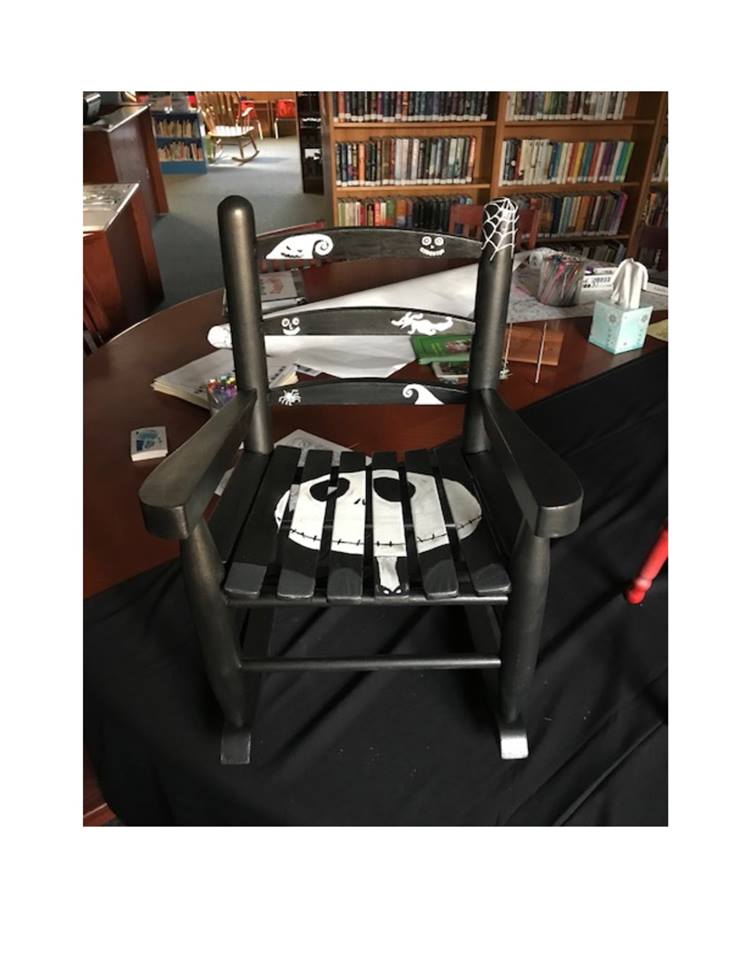 This chair was painted & donated by Kelli, Josie, Mason, and Grant Mathies! The Chair's theme is based off of the beloved book "Boom Chicka Boom Boom"!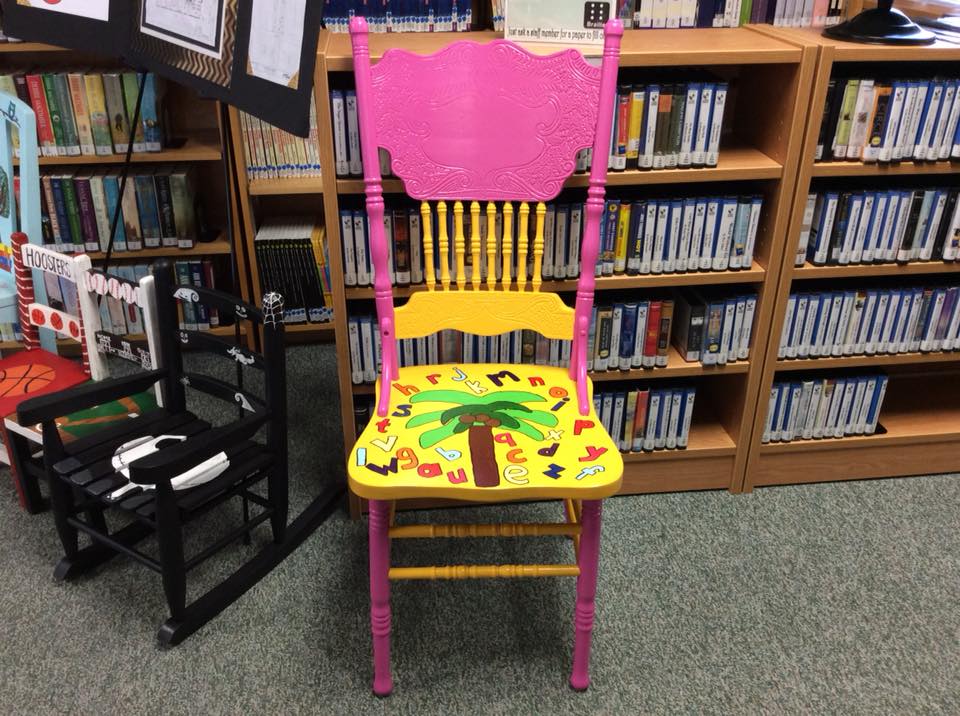 Here are a few more donated chairs for the Auction!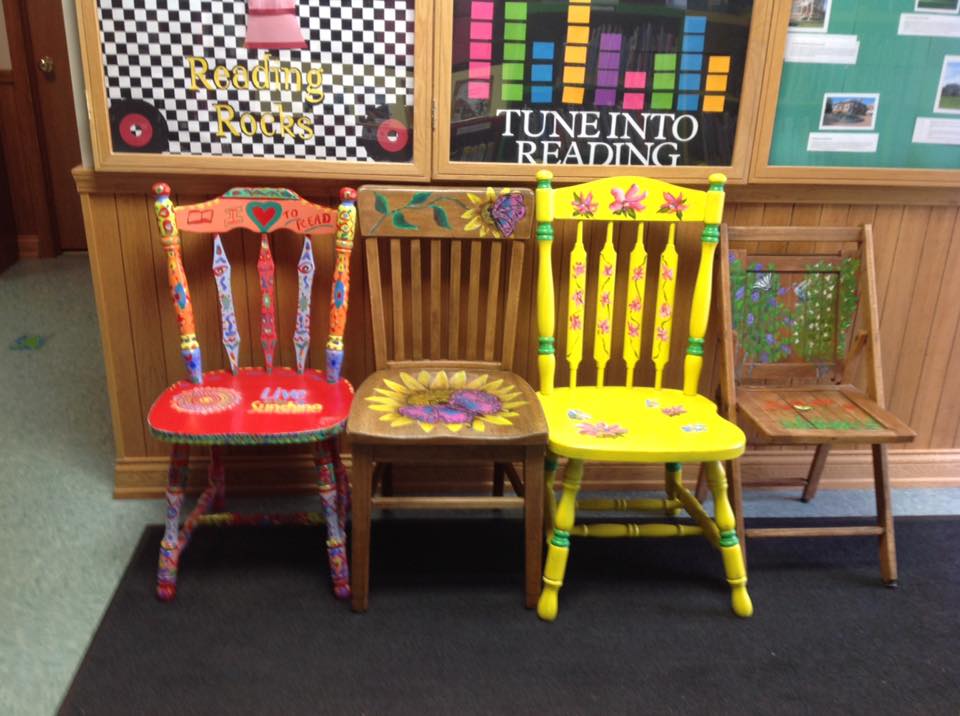 This chair was painted and donated by 9 year old Riley Graber, daughter of Heather Arvin Graber.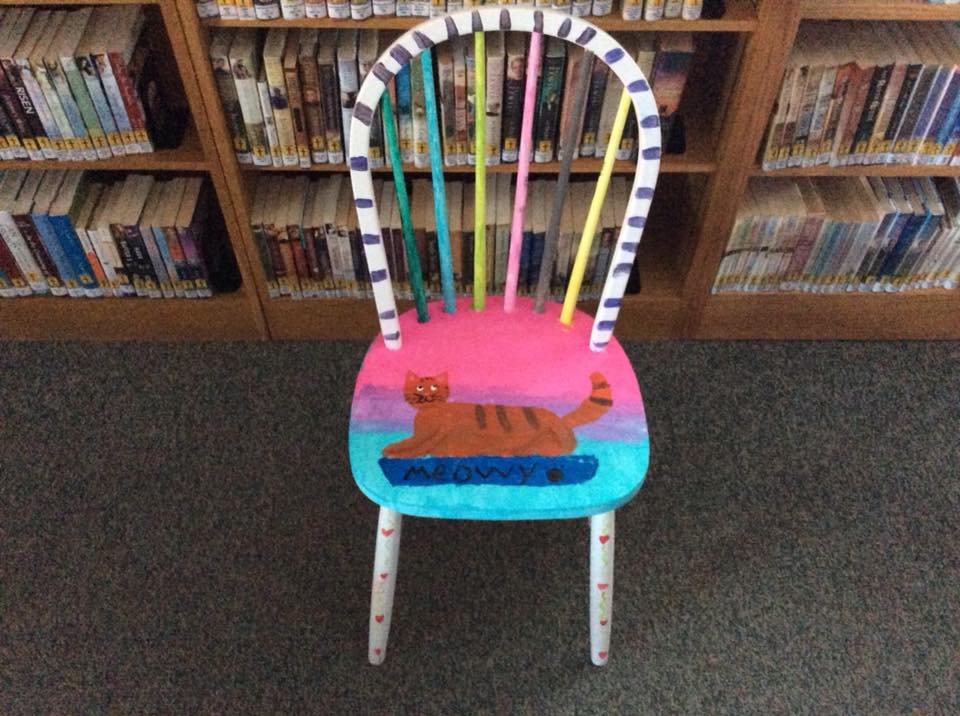 Lynn McAtee-Cox painted & donated this Owl chair to our Auction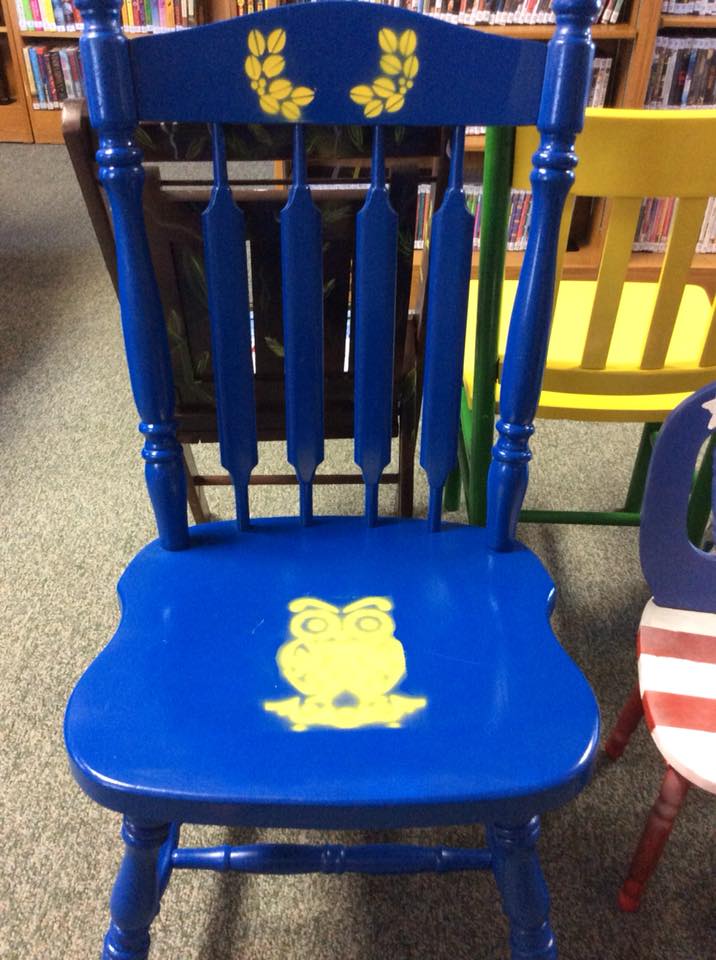 Larry & Tammy Salmon painted & donated this John Deere inspired chair